Our mobile detailing is just what you need to save time while protecting your investment.
Here at Kings of Car Care, we understand the need to protect the investment you have in your car, truck, RV, boat, or motorcycle and how stressful it can be to not have the time to do it. Our mobile detailing service is the solution because we come to your home, office, or any other location you need us to. Our specialized vans are equipped with a power source and 100 gallons of water, so we can provide mobile detailing just about anywhere.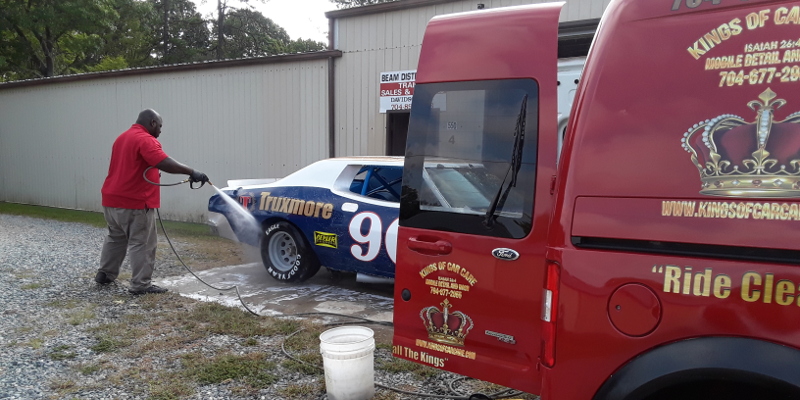 Keeping the family car in top condition not only protects it, but also protects your image as you travel around the Mooresville, North Carolina area. We are happy to work with real estate agents, sales professionals, and others who might provide transportation for clients from time to time, so you can maintain a level of professionalism that they'll remember.
By also offering mobile detailing for recreational vehicles, you'll have more time to enjoy them rather than spend time cleaning them. It can be challenging to detail a large RV or boat, and without the right products and cleaning tools, you could be at it for hours and potentially damage the paint. We have the expertise and our technicians are fully trained in the best techniques for detailing even the most unique recreational vehicle.
If you would like to know more about our effective, reliable, and affordable mobile detailing service for cars, trucks, and recreational vehicles, don't hesitate to reach out to us. Our crew will make certain you are completely satisfied with our services from start to finish.
See Other Services we offer

Service Packages
Similar Services We Offer: