Our crew will treat you like royalty!
When you call on us at Kings of Car Care, you get more than one person devoted to your complete satisfaction. Our entire crew makes certain you are treated like a king and your vehicle gets the royal treatment. With experienced field techs trained, led, supported, and supervised by our manager, supervisor, and office manager, you can be confident that your car, truck, RV, boat, or motorcycle will be detailed at your location with exceptional results. Reach out to any of our crew members if you have any questions or concerns.
Jemel Harris
Operations Manager
Jemel is a native of  Mooresville NC, Jemel opened Kings of Car Care in 2009 to serve and improve the way citizens get their vehicles cleaned. His goals are to build a legacy for his family. His interest are building his company, serving his community, watching football, and reading.

Cornell Harris
Field Supervisor
Cornell Harris is a native of Mooresville NC and the Husband to LaSheria for 17 years and father of two children Sania and Rashad (Buddy).He has been a dedicated member of KOCC for 10 years has been Field Supervisor for 4 years. His interest include Pit BBQ, computer and cell phone repair, and is a Philadelphia Eagles Fan.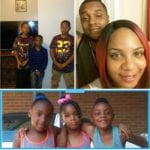 Chris Serrano
Detail Tech
Chris C.J Serrano is a native of South Carolina and a resident of Mooresville. He had been an employee of KOCC for 4 years and is the husband to Laneta (Tay) Serrano. He is the father of 6 kids 3 boys and 3 girls. He interest are Cooking and Fishing and he is a loyal New York Jets fan.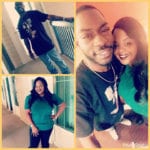 Jjshaun Pinkston
Detail Tech
Jjshaun is a graduate of Mooresville High School and native of Mooresville. His interest are raising and breeding dogs, supporting Mooresville football team, and spending time with his longtime girlfriend Brittany.He has been employed with KOCC for 2 years.

Daniel (Boonie) Sherrill
Detail Tech
Daniel is a graduate of Mooresville High School and a native of Mooresville. He is an avid Philadelphia Eagles fan and loves spending time with is nieces and nephews.Daniel has been with KOCC for 2 years.