It is always unnerving to need to work in close quarters with someone who is coughing, sniffling, and sneezing as you are quite certain you will soon be in the same condition. What is even worse is when those germs linger around, and just as you are feeling better, you find yourself coming down with the cold or flu all over again. One way to avoid that happening is to sanitize and disinfect your surroundings. One place you might not have thought about is your vehicle. Since you probably aren't feeling up to doing interior detailing yourself, you can combat cold & flu season by calling an interior detailing professional. One that provides mobile service is even better, so you can stay home and continue getting the rest you need.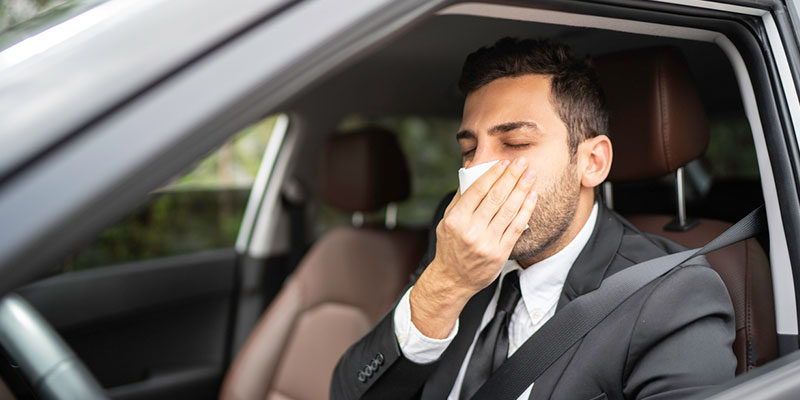 Another thing to consider is that you might avoid getting sick at all if you have interior detailing done regularly. Vehicles are small spaces that can quickly fill up with germs you carried in from sick people that haven't yet infected you, but can if not dealt with quickly. Since interior detailing can also take care of dirt carried in from winter conditions, now is a good time to have it done anyhow. Many people find that monthly interior detailing throughout the year reduces the number of colds and other illnesses and also preserves the resale value of the vehicle.
If you would like to combat col & flu season with interior detailing of your vehicle, give us a call at Kings of Car Care Mobile Detail & Wash Co. We do exceptional exterior and interior cleaning and can come right to your home or business in the Mooresville, North Carolina area.