Your RV is meant to be enjoyed, but as a large investment, you likely want to keep it in the best condition you can. Unfortunately, running your RV through the local car wash is far less convenient than it is for a typical car or SUV. As a solution to this dilemma, here at Kings of Car Care Mobile Detail & Wash Co., we recommend calling us for our mobile RV detailing service. Here are a few reasons why: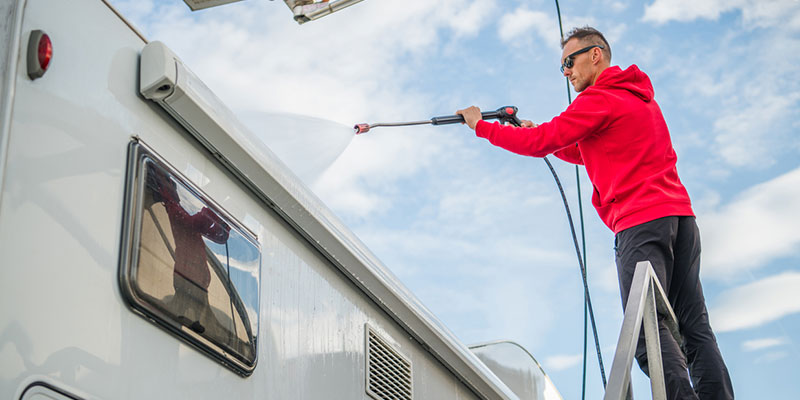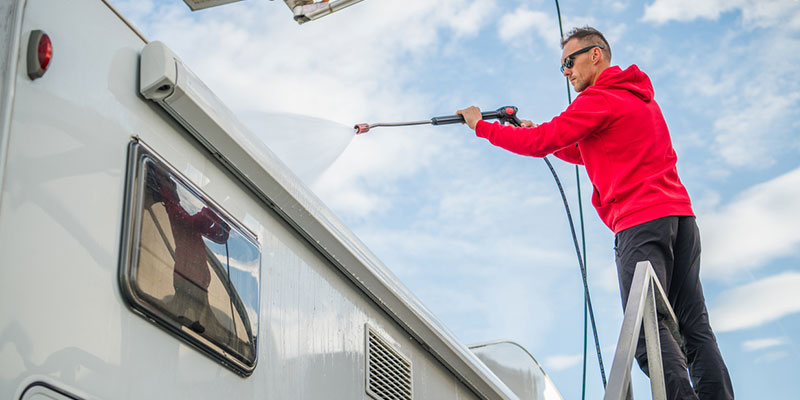 Your time is valuable. The amount of time and effort that goes into loading, attaching, and unloading your RV can leave you feeling exhausted. Detail cleaning your RV is no small effort. Instead of exhausting yourself any further, let us do the job for you.
We come to you. You don't need to spend anymore gas or effort on coming to the carwash. We bring our mobile RV detailing services to you. We have a team of highly trained technicians who know how to do the job right, as well as specialized vans equipped with a power source, over 100 gallons of water, and all of the tools and products needed to perform an exemplary job on your RV cleaning.
We have the experience. Our company has been offering mobile detailing for over ten years. We can perform an outstanding job in a timely manner. If you have scratches, we can do scratch repair. If your tires or wheels need cleaning, we can do that, too. We have the knowledge and training to provide solutions for all of your mobile RV detailing needs.
For an exemplary company that you can trust to do their best work at an affordable rate, come to us at Kings of Car Care Mobile Detail & Wash Co.