Here in the Southeast, we are no strangers to rain and difficult driving conditions. Driving through inclement weather is bad enough, but when its dark out and your headlights are not clear, it can become a risk that isn't worth taking. Here at Kings of Car Care Mobile Detail & Wash Co., we offer a headlight restoration service that can make a big difference in the safety of your vehicle.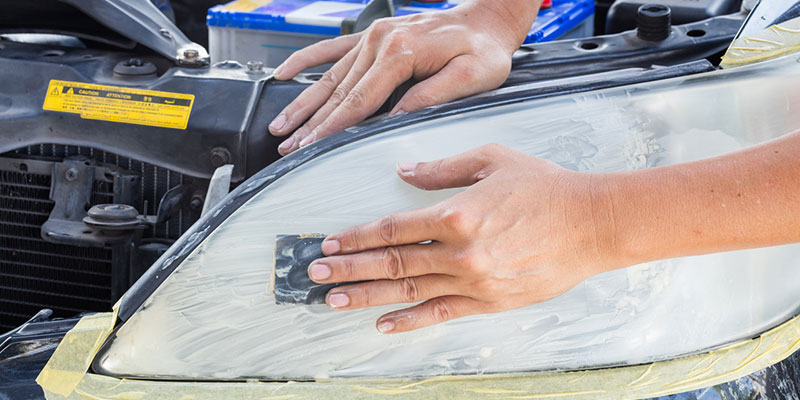 Why do your headlights need restoration?
 Over the years, the sun, rain, and road debris can cause your headlights to become cloudy, faded, and scratched. The hard plastic on your headlight begins to yellow from oxidation, or exposure to UV light. Though your headlights come with a watertight seal, eventually that seal may come loose, and our humid weather leads to water vapor entering the headlight. This vapor then causes condensation on the inside of your headlight where it can leave marks that you can't wipe away. Along with water, dirt and road debris can collect on your headlights, causing scratches and stains that impair the effectiveness of your lights.
How can we help?
Our technicians are equipped with the tools and products needed to bring new life to your headlights. Ordering new headlights and paying someone to have them installed can be expensive. Our headlight restoration is a much more affordable option that will effectively restore your headlights to their best condition, improving both the safety and appearance of your car. Like our mobile auto detailing service, we can bring our headlight restoration service to you, which means you don't have to sit around in a waiting room instead of getting things done at home or work.
Don't let foggy windshields put you at risk of not being able to see. Call us for headlight restoration right away.