See clearly again and improve the look of your vehicle with our headlight restoration services.
If you wear eyeglasses, you know how difficult it can be to see clearly if they are dirty – and you also know they can get dirty rather easily! The same is true for the headlights of your vehicle, except it isn't the car that can't see; it is you, the driver, who struggles to see clearly when the headlights have become dirty and clouded and light isn't shining through very well. Here at Kings of Car Care, we understand the importance of seeing what is in the road ahead of you in Mooresville, North Carolina.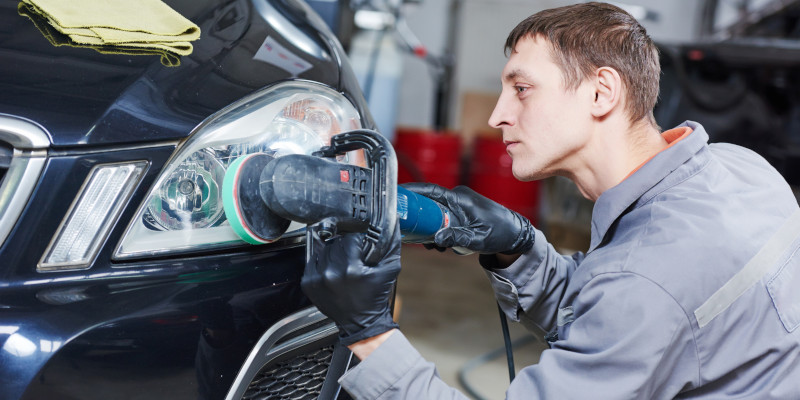 Our innovative headlight restoration process restores your vehicle's headlights to like-new condition so the lamp can provide optimal illumination, as well as alert other drivers of your presence. There are two indications that it is time for headlight restoration. The first is feeling like even your bright lights are not good enough. The second is a visual inspection that reveals a cloudiness to the headlight.
The more your vehicle is in the sun, the more often you'll need headlight restoration. The ultraviolet (UV) rays eventually turn the hard plastic to become yellow and cloudy. The clear topcoat that was installed when the vehicle was made helps avoid this, but it doesn't last indefinitely. Neglecting taking care of this in a timely manner can lead to condensation within the headlight, which further reduces light transference.
If you would like to know more about our headlight restoration services or any of our mobile detailing services that can be done at your home, office, or anywhere that is convenient for you, don't hesitate to contact us.