With our RV detailing services, you can concentrate on where the road will take you next.
Owning an RV and being able to hit the road on the weekends and during vacation weeks is an experience that many look forward to. What you might not relish about the idea of having an RV is keeping it looking its best. Here at Kings of Car Care, we understand that it can be challenging to handle RV detailing by yourself, so we offer a better way. Our mobile recreational vehicle detailing service takes that burden off your shoulders so you can concentrate on where the road will take you next.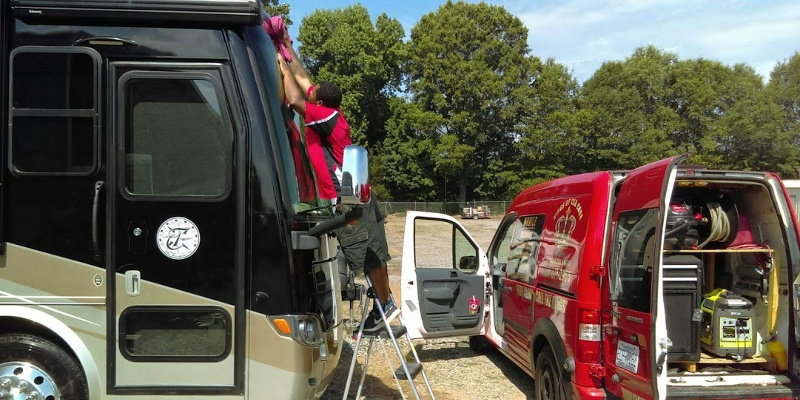 Our vans are equipped with a power source and 100 gallons of water, and our trained, professional RV detailing technicians provide excellent results, paying attention to every detail for your complete satisfaction. We understand that time is a valuable commodity and take pleasure in being able to free up your time for more enjoyable pursuits.
Since our start in 2009, we have grown into a great company to work for and have become a respected service company for mobile detailing of cars, motorcycles, boats, trucks, and RVs in the Mooresville, North Carolina area. We are confident that once we have handled the detailing of any of your modes of transportation and recreation, you will turn to us time and time again because of the value we provide. Contact us today to learn more about our RV detailing service or to schedule an appointment. We offer very flexible scheduling, and we're happy to come to your home, job, or any location in the Mooresville area that you desire.